Jacquelyn DeLonge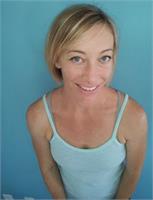 As a 3rd generation Southern California native being fit and active is a natural way of life and have always been involved in athletics. I spend my free time surfing, running, hiking, and practicing yoga and Pilates.
I also have an interest in form and aesthetics, and attended Art Center College of Design receiving my degree in Fine Arts.
After the birth of my second child I discovered the power of Pilates. I was amazed how fast it helped strengthen and return my body to pre-baby form with its precise workouts.
I took my love of Pilates to the next level and completed my certification as a Lagree Fitness Instructor and in WundaBar Pilates Method. Even after years of practice, I still love the challenge and am totally engaged by this multifaceted workout."
I am so excited to join the P.U.L.S.E. team and look forward to helping you sculpt your bodies into their best form!
Jacquelyn DeLonge instructs the following:
This level 2 megaformer class combines a quick-paced flow with advanced repertoire. It will challenge your strength and endurance while moving with mental focus and muscle awareness. It is recommended clients complete 10 traditional megaformer classes before attending level 2.




This is a 45 minute full body workout on the Megaformer. The instructor will take you through a thoughtfully designed routine that will maximize fat burning, strength training and flexibility while also giving maximum cardio benefit. There will be a 5 minute cool down at the end.




This is a full class workout perfect for those who have wanted to try the Megaformer, those who want a refresher, or if you're just trying to improve. Easy to follow for a beginner but still challenging for the intermediate client.




This is a 50 minute workout that will incorporate classic Pilates moves, yoga philosophy and breathing techniques on the modern Megaformer. It will leave you feeling long, stretched, and oxygenated.