Donna Stia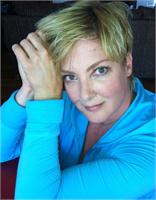 I am the proud owner of Pulse Fitness Santa Barbara, a certified Lagree Fitness Instructor and I also taught spinning for three years. I started practicing Pilates almost thirty years ago and have always loved it.
I started practicing with the Proformer / Megaformer seven years ago and what made me really fall in love with it, beyond the fantastic workout and amazingly fast results, was that it brings Pilates back to the people. Having a studio that fits ten people at a time allows me to make my classes affordable and available to practically everyone.
I am very excited to bring this amazing workout to Santa Barbara's Mesa.
Donna Stia instructs the following:
This is a 45 minute full body workout on the Megaformer. The instructor will take you through a thoughtfully designed routine that will maximize fat burning, strength training and flexibility while also giving maximum cardio benefit. There will be a 5 minute cool down at the end.