Megaformer Length
This class is taught by: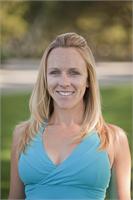 I am a certified Lagree Fitness instructor , a NASM certified personal trainer and Schwinn Cycling certified. I have worked as a personal trainer in Santa Barbara since 2008. I believe connection and communication are key to creating change in the body. My clients are enormously successful because we take the time to learn proper alignment and muscular recruitment during exercise. My workout is designed to balance and strengthen the body's functional motion so that clients are able to incorporate what they learn with me into their favorite everyday activities. I like to make exercise fun and encourage people to ask more from their minds and their bodies in each and every workout.
I am a girl on the move. A truly fantastic day for me would include exploring beautiful and scenic locations. I have hiked thousands of miles all over the world, led climbing expeditions up Mount Whitney and various peaks in the Montana wilderness, and ventured out on solo wilderness adventures including a recent pre-dawn summit of Yosemite's Half Dome to catch the sunrise at the top.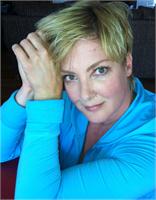 I am the proud owner of Pulse Fitness Santa Barbara, a certified Lagree Fitness Instructor and I also taught spinning for three years. I started practicing Pilates almost thirty years ago and have always loved it.
I started practicing with the Proformer / Megaformer seven years ago and what made me really fall in love with it, beyond the fantastic workout and amazingly fast results, was that it brings Pilates back to the people. Having a studio that fits ten people at a time allows me to make my classes affordable and available to practically everyone.
I am very excited to bring this amazing workout to Santa Barbara's Mesa.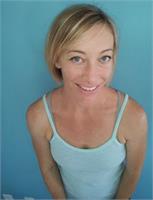 As a 3rd generation Southern California native being fit and active is a natural way of life and have always been involved in athletics. I spend my free time surfing, running, hiking, and practicing yoga and Pilates.
I also have an interest in form and aesthetics, and attended Art Center College of Design receiving my degree in Fine Arts.
After the birth of my second child I discovered the power of Pilates. I was amazed how fast it helped strengthen and return my body to pre-baby form with its precise workouts.
I took my love of Pilates to the next level and completed my certification as a Lagree Fitness Instructor and in WundaBar Pilates Method. Even after years of practice, I still love the challenge and am totally engaged by this multifaceted workout."
I am so excited to join the P.U.L.S.E. team and look forward to helping you sculpt your bodies into their best form!
This is a 50 minute workout that will incorporate classic Pilates moves, yoga philosophy and breathing techniques on the modern Megaformer. It will leave you feeling long, stretched, and oxygenated.
Upcoming classes: