Megaformer Essentials
This class is taught by: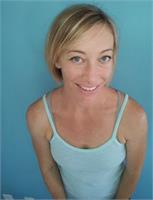 As a 3rd generation Southern California native being fit and active is a natural way of life and have always been involved in athletics. I spend my free time surfing, running, hiking, and practicing yoga and Pilates.
I also have an interest in form and aesthetics, and attended Art Center College of Design receiving my degree in Fine Arts.
After the birth of my second child I discovered the power of Pilates. I was amazed how fast it helped strengthen and return my body to pre-baby form with its precise workouts.
I took my love of Pilates to the next level and completed my certification as a Lagree Fitness Instructor and in WundaBar Pilates Method. Even after years of practice, I still love the challenge and am totally engaged by this multifaceted workout."
I am so excited to join the P.U.L.S.E. team and look forward to helping you sculpt your bodies into their best form!
This is a full class workout perfect for those who have wanted to try the Megaformer, those who want a refresher, or if you're just trying to improve. Easy to follow for a beginner but still challenging for the intermediate client.
Upcoming classes: